By Isaak Lewis-Smith
Tonight, at the Estadio do Dragao in Porto, Chelsea play Manchester City in what is set to be a mouthwatering finale to this year's UEFA Champions League. The only sporting competition I know the theme tune for, I've hardly missed a final since that famous night in 2005 when Steven Gerrard's Liverpool hauled themselves back against Carlo Ancelotti's inimitable AC Milan.
I remember that night in Istanbul less as a game and more a religious event, a dramatic confirmation into the church of football. The clash between Chelsea and City holds similar promise. It's Guardiola versus Tuchel. Kante versus KDB. Two billionaire-backed giants of the premier league fighting over the biggest trophy in Europe.
Yet as the countdown begins, something strange is happening. Day by day, as the final inches closer and the sports channels begin their tunnel vision coverage, I notice myself recoiling from the game. I am now at the point with football where I can no longer watch as a happy neutral.
It is, of course, a match being played in the aftermath of the European Super League catastrophe, with the dust still settling on the executives who overestimated a desire from fans for an exclusive sporting league based on bigger audiences and bigger profits. Only a few days ago did UEFA open their disciplinary cases against the teams who are still refusing to withdraw – Real Madrid, Barcelona and Juventus – which could see them face serious bans from UEFA competitions.
Though they were among the first to relinquish their Super League dreams, executives at Chelsea and Manchester City were nonetheless key movers in this failed Super League coup, and it's a shame, if not unsurprising, to see that few are still wanting to punish these two teams – these two English teams. The tubthumping football nationalism in England lives strong, sharing the same lexicon as the British Empire's never setting sun. After Manchester United reached the Europa League final, English pundits far and wide cried that, if Arsenal weren't such a bunch of total masochists, then the fabled all-English European finals dream could have been realised. The sun may indeed never have set.
But the Super League is not the only reason for my disaffection with this year's Champions League final. The roots go much deeper. In the context of events in Palestine over the past three weeks, fresh attention has been paid to the fact that several companies controlled by Chelsea's owner Roman Abramovich have donated £74 million to Elad, making him the biggest donor of the past 15 years to a settler organisation which has been accused of violently displacing Palestinians from the occupied East Jerusalem neighbourhood of Silwan.
In 1998, an Elad spokesperson, Yigal Kaufman, stated that the organisation's aim is to "Judaize Jerusalem". In Silwan specifically, this is achieved by the use of the Absentees Property Law, a law which in the Israeli legal system is implemented exclusively against Palestinians – not Jewish Israeli. The actions of organisations like Elad forced Richard Falk, Special Rapporteur for the UN on the occupied Palestinian territories, to declare in 2011 that, "The continued pattern of settlement expansion in East Jerusalem combined with forcible eviction of long residing Palestinians are creating an intolerable situation that can only be described, in its cumulative impact, as a form of ethnic cleansing." The takeaway is simple: Elad's practices help to maintain apartheid in Palestine, and in turn, so does the money sent by Abramovich.
In years gone by, when football and Martin Tyler's voice were mainlining through my veins for hours each week, I would have turned my support to City in a blockbuster game like this. All I had to do was support the other team. Sadly, there's not much leeway on that front anymore. Guardiola's men might play beautifully together, but it's hard to ignore the fact that since 2008 City have been a neoliberal corporation first, a team second — the star of a petro-funded franchise run by the Abu Dhabi United Group, which owns teams from Girona to New York City, Melbourne to Sichuan, Mumbai and beyond.
In 2018 this ownership was accused of "sportswashing" by Amnesty International for using these different ventures to hide the human rights abuses going on in the UAE, particularly when it comes to exploited migrant labour. These workers, predominantly from South Asia and Southeast Asia, make up nearly 90 per cent of the UAE's total population. During the pandemic, reports have emerged of workers going unpaid and unfed with no legal rights to turn to, forcing 50,000 Pakistani workers to return to their home country in the past year.
All this manifests in the personal in a serious way. It means that for the first time in my life, a simple piece of football logic has collapsed around me: the logic of the neutral fan. I admit that I have spent countless hours, days, probably months of football-watching over the last two decades either gunning for the best possible result (4-3 being the gold standard) or, just like when voting in local elections these days, supporting the side you least despise and hoping they hand it to the other team good and proper. Neutrality now feels an untenable position to take.
So what's left for us football fans with a conscience? If anything, it signals that it is up to us – the fans – to use our power. UEFA might dish out some sanctions and fines, but it's unlikely to change much systemically. There has been scant attention paid to Abramovich's support for apartheid, aside from the odd murmur on social media, while the dealings of Manchester City's ownership have been ignored and normalised to the point of silence.
It seems the only route is to remove our attention from football, to tell people what's going on behind their dazzling rosters. I admit it, though: ending your involvement is easier said than done when it comes to the actual fans of these teams. While I clearly find it easier to turn away from Chelsea and City, lifetime supporters will not, which is why they are the most important actors in all this. To any Chelsea or City fan who can bring themselves to boycott the final: bravo. Shout about it. Chant about it. Sing it proud. That's the only way any of this will change — if we can put our favourite teams on the line and tell them that they're ruining our game by supporting apartheid, exploitation and shameless profiteering For us as fans, watching our teams has to now take a back seat.. This will be the year my relationship with football changes, and it is for this reason that I propose boycotting the champions league final en masse.
Featured Image: CC BY 2.0, pixabay
---
SUPER LEAGUE: FOOTBALL CONFRONTS CAPITALISM
Posted on by Norwich Radical in Arts and tagged capitalism, champions league, england, european super league, featured, FIFA, football, league, manchester united, old trafford, soccer, sport, sports, super leage, UEFA, var, working class.
From a certain perspective, mobilisation amongst football fans is something that is wasted in the route toward social progress. Frequently individuals sacrifice their money and a vast amount of their free time to follow their football club, or just to participate in the general activity of football. If this sort of frequency and mass of mobilisation were done in the name of protest and justice, we would probably see greater change in our society. But since the initial announcement of the breakaway European Super League, the views of the most loyal of football fans are not being taken into account. A powerful elite are changing their audience, and in many ways it is necessary that football fans must call out what this is: mere capitalism.
The audience of elite English and other European football has drastically changed from local to global, from inside the stadium to outside the country. The relationships between clubs and their owners has also changed immeasurably, in that the billionaires who run the elite clubs have merely an economic interest in its success and stability. These two factors have undisputedly contributed to the tone deaf proposition of the Super League.
Typically, an anti-capitalist agenda is rarely frequented amongst football fans, and their lack of opposition against the greed of many of football's wealthy before the crisis led to its forthcoming. It's probably also true to observe that elite football has been a huge beneficiary of the distinct free-market capitalism that has erupted over Europe since the fall of the Berlin wall. Football is so commonly referred to as a 'working class sport' (whatever that actually means), and that label sort of justified a lot of the elitist nature that has continually defamed and changed the sport itself. Due to its supposed working class nature, the billions of pounds that are poured in and taken out by betting companies and other predatory capitalist agents are then sort of ignored. If we are to avoid a crisis ensuing the world of football like this again, is it even possible to imagine the sport without capitalism ruling over it?
Football is so commonly referred to as a 'working class sport' (whatever that actually means), and that label sort of justified a lot of the elitist nature that has continually defamed and changed the sport itself.
To answer the question, we must gauge why people still continually attend and watch football matches. The condition of the average football fan is very static. Seemingly, many will continue to support their favourite club throughout their whole life, through thick and thin. This is because football for the most part is a solid and unbreakable construct. As much of the interest in football remains amongst the working class, the solid foundations of a stadium, or a pitch, or the club colours, or just the idea of a club is about as unchangeable as many aspects of anyone's social life, or the political or economic hardships they must endure. Even through the pandemic, elite football in this country never truly stopped.

So is football resistant to change? The Super League was always going to be met with a visceral reaction, however the proposal to change the format of the UEFA Champions League which coincided with the Super League has also been met with great criticism, despite it not having an entirely profit-making motive. Other more recent changes, such as VAR, have been met with controversy and anger which has still not ceded.

One change that epitomises the entire relationship between elite football and free-market capitalist 'progressions' is the allowed sponsorship space for Premier League clubs. Ever since sponsors began appearing on football shirts, the length, width and amount of sponsors has continually but gradually increased. Football may have changed in many ways, but the capitalism that is so now so obviously grafted into the sport is right under the nose of football fans, which in many ways can and has been ignored.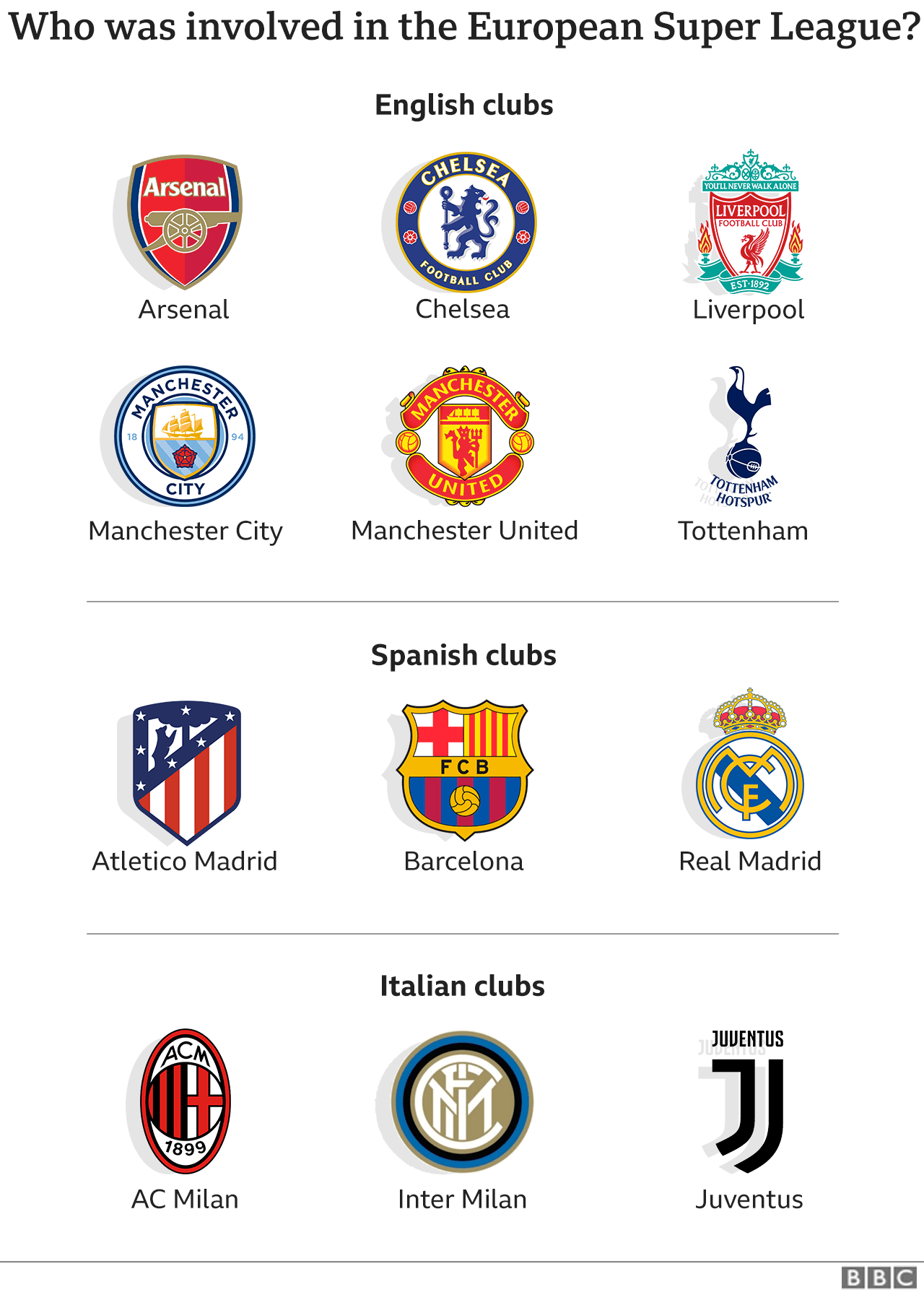 True resistance from fans is only typically met when the rules or competitional elements are changed. The proposition of a Super League is, paradoxically, a radical change to the competitional element of football, although one which coincides directly with capitalist interests driving the sport as spectacle. Football needs immediate reform and change, but every reform that seems to have been proposed so far has been done with the intention of maximising profits, and not truly developing the sport.

Football in this country and in the rest of Europe is far from perfect. This is in part because the resistance against change is deeply rooted in the conservative stance that many of its officials and fans take. The rules of the game are not allowed to drastically change (although in some cases they probably should in regards to player welfare), and the fairness that the footballing system in this country attempts arguably to promote should not be infringed upon. What is necessary, then, to avoid another Super League from occurring is to recognise the largely ignored capitalist elements and make a distinction between these driving forces and the reasons why many still turn up to football stadiums every week.
Football needs immediate reform and change, but every reform that seems to have been proposed so far has been done with the intention of maximising profits, and not truly developing the sport.
It would be difficult to conclude that in some ways that football fans hold a greater revolutionary capacity (despite the scenes seen at Old Trafford in Man United's match against Liverpool), though they certainly have a far deeper understanding of the value of football, at least to them. Football is talked about so romantically amongst individuals on local and global scales, recognising its value outside of a capitalised, elitist, profit-driven sphere in which it finds itself right now. The collapse of the Super League idea has shown how fans and audiences do hold the power to suggest, enforce, and effect change on a higher level; if that has been possible in this instance, why can't a radical, communal, or even state ownership of football be talked about within the realms of possibility, severing the ties to the capitalist forces that have taken over the supposed 'beautiful [working class] game'?
Featured image CC BY-SA 2.0 Martin Abegglen
---
The Norwich Radical is non-profit and run by volunteers. You can help us continue our work by becoming a supporter. All funds raised help cover the maintenance costs of our website, as well as contributing towards future projects and events.