Across all of the contradictory actions taken and advice given by the UK government in response to COVID-19, there is one recurring theme: emptiness. From clapping for a financially dire NHS, to confusing slogans, the government is keen to portray the national response to this crisis as a unified effort with the consensus of the public, healthcare staff and politicians. It seems a sense of morale is being treated as the antidote, rather than investing in real measures to protect the public from ill health. These meaningless gestures in place of action are costing lives, particularly of the working classes.
This week, chancellor Rishi Sunak's announcement of restaurant discounts up to £10 per person did not only resound as wildly inappropriate for an era marked by grief and isolation, but was a dangerous attempt to prioritise morale over public safety. These discounts can only be used when eating in, putting anyone who utilises them at risk of catching the coronavirus. No matter how much effort is put into maintaining hygiene in these spaces, the risk of catching the virus indoors, and without wearing masks as is required to eat, is ever-present. Poorly paid waiting staff are most at risk. With furlough pay meagre at just 80%, and with many unable to rely on savings or other income, staff are forced to serve numerous customers a day in close proximity to them and each other. For those working in pubs, they also have to worry about drunk customers, who may be unable to follow social distancing measures or may even become aggressive to those enforcing them.
the Tories are not interested in what we eat, or even if we eat.
Truthfully, the Tories are not interested in what we eat, or even if we eat. The scrapping of free school meals for low-income children over summer was only reversed after relentless campaigning by footballer Marcus Rashford and a public outcry. Retaining this scheme, which enables 1.3 million children to eat in spite of poverty, would not have been a new measure. The government can only receive praise from the public for unprecedented action, and the free school meals scheme was old news.
If empathy, or even concern for the economy, was what motivated the government, there would at least be the option to use these discounts for delivery or takeaway for the public's safety. This scheme has been brought about not to keep the jobs of restaurant workers afloat, but to normalise dining in, thus creating the impression that normalcy has returned, and hiding the government's poor performance. If they encourage eating out, people start to believe that the virus has gone away – that the Tories have eradicated it. It is, more than anything, a push to boost their popularity among what they merely see as possible voters, rather than the people they are supposed to represent and protect.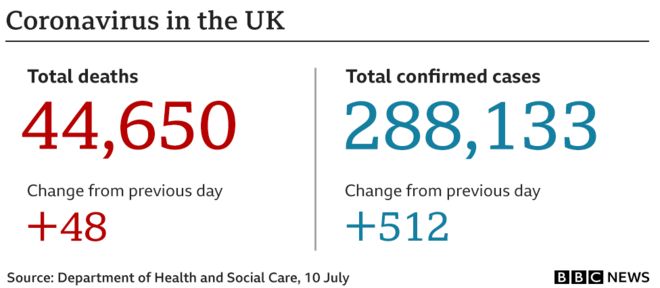 Dangling £10 Nando's discounts in front of the masses to elicit applause is not surprising. It is also not the first instance of the government flippantly gambling with lives during the current pandemic. The sacrificing of healthcare workers has been especially easy for the Tories to get away with, given they have the support of much of the mainstream British media. Concerns over PPE shortages seem to have dwindled, and until widely shared public opposition prompted a U-turn, there were plans to make coronavirus tests taxable when necessitated by employers, thus stealing from the salaries of those who are most exposed.
Of course, not all public outcry amounts to change. The decision to stop paying student nurses, many of whom left stabilising jobs in order to help on the 'front line', has not been revoked, and scrapping free parking for NHS staff at their workplaces is just an extra reminder that their needs are not being considered. The media narrative of glorifying hard work and selflessness has enabled medical staff to be seen as 'superhuman'. Their basic needs are pushed out of sight, and their jobs – which should be conducted with adequate protections – are seen as the product of basic human goodness. The government's adoption of the Clap for Carers initiative, too, has been emphasised to the extent where it feels like action, while they ignore the material needs of healthcare workers. After all, the narrative around the 'superhuman' is just an excuse for unnecessary martyrdom under capitalism.
the narrative around the 'superhuman' is just an excuse for unnecessary martyrdom under capitalism.
For those who believe they have spotted a kindness in the surface actions of the government, the truth must be dug out from beneath a mass of empty gestures paraded by politicians and the mainstream media. In reality, and in true capitalist fashion, the Conservative government are deeming working class and healthcare workers' lives expendable, all to try and win a positive public image and cover their failings.
Featured image CC BY-NC 2.0 Teseum 
---
The Norwich Radical is non-profit and run by volunteers. All funds raised help cover the maintenance costs of our website, as well as contributing towards future projects and events. Please consider making a small contribution to fund a better media future.